Last year, the U.S. legal marijuana industry was valued at $10.4 billion with a quarter-million jobs devoted to the handling of plants. Already legal in some form in 33 states, North America's marijuana market is expected to reach more than $16 billion in 2019.
The cannabis boom is set to continue, and Spatial Analysis is becoming a critical differentiator in a highly competitive landscape - for a range of use cases from Site Planning, to Geomarketing & Supply Chain.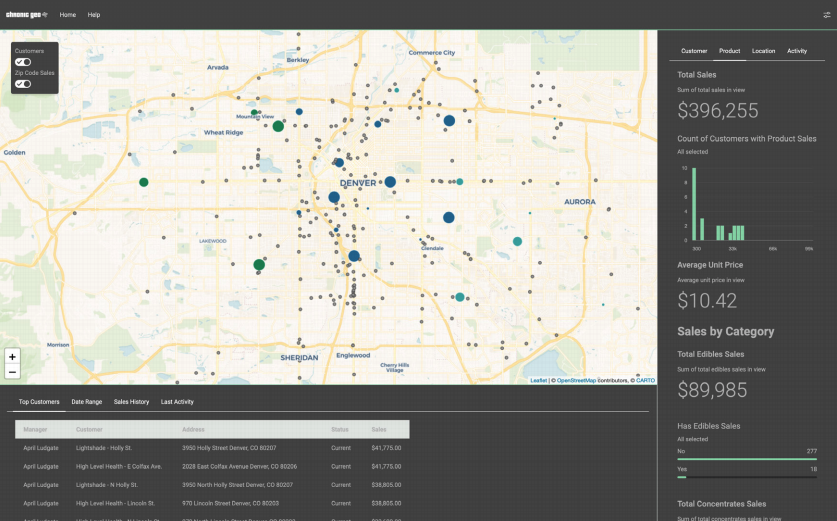 Working with CARTO enabled Chronic Geo to develop a web-based application that helps brands and dispensaries to better the ecosystem. The integration of modern data streams and performance metrics helps create actionable business outcomes.