BBVA Data & Analytics leads in areas such as FinTech and Big Data, with a special focus on providing their B2B clients and small to medium enterprises (SMEs) access to intelligence derived from their data.
Since SMEs drive a large percentage Spain's economic activity BBVA Data & Analytics realized a need among SMEs and B2B clients for a location-based solution capable of providing commercial intelligence related to Performance Management and Site Planning.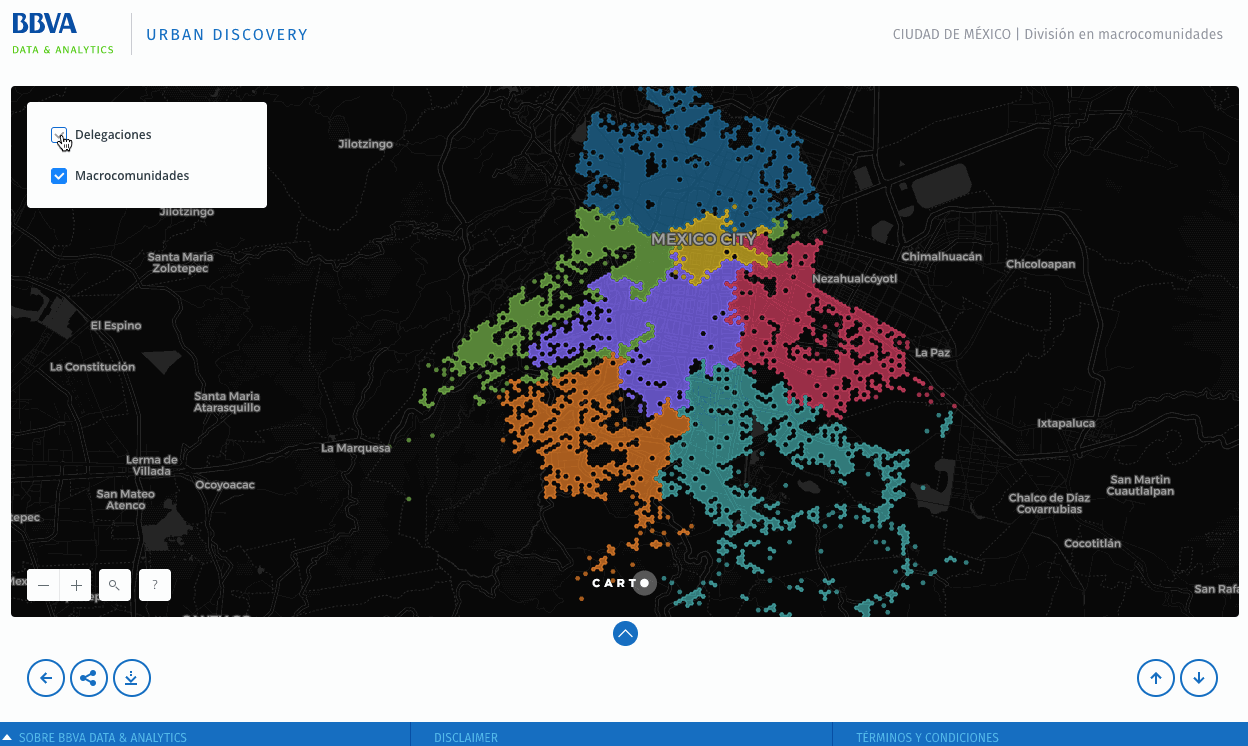 Using CARTO's platform, BBVA Data & Analytics launched Commerce360, a web-based solution with insights on customer spending patterns, trade area activity, and market performance based on transaction data.