As Spain's largest electric company, Endesa realized a growing need for a location-based solution that could enable site planning and demand modelling decisions accessible to various stakeholders throughout its international organization.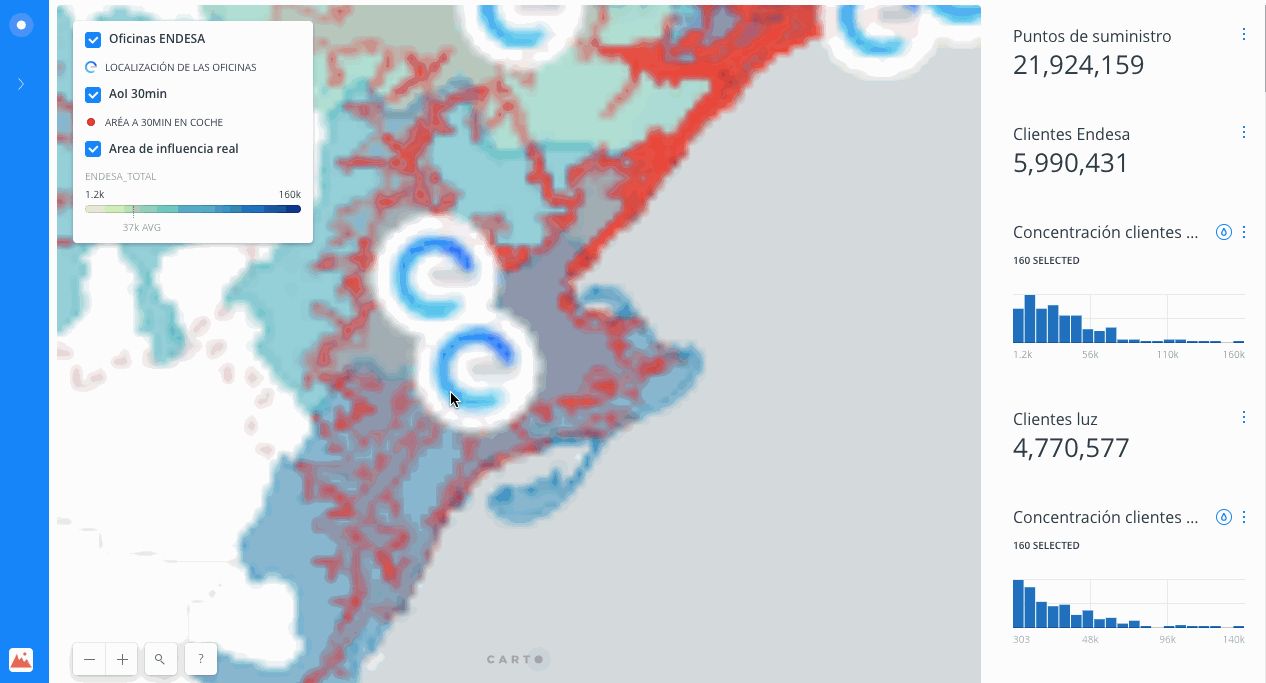 Implementing CARTO's technology across its business, Endesa powered its "Open Power" expansion strategy with complex, interactive demand models that measured and evaluated potential sites. With these models, Endesa was able to:

- Open customer care centers based on demand
- Expand market share in competitive areas
- Lead targeted geomarketing campaigns using location data
With CARTO Endesa was able to optimize their network coverage as well as the quality of customer service.