Driven by a philosophy of doing things differently and focusing on a consumer-centric strategy, ING decided to create a neighborhood selection solution, that would allow their existing and potential clients to find the perfect neighborhood for them, based on their needs, preferences and budget.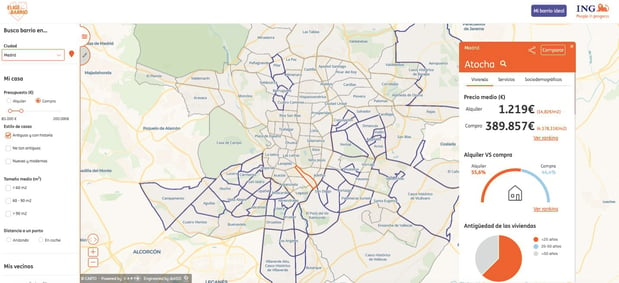 Working with CARTO has allowed ING to compile spatial information from multiple sources in a single application, processing them in the optimal way, using vector rendering technology and spatial analysis.
The final result is a fast and completely customized web application which boosts ING's brand and helps their customers.