Jones Lang LaSalle, Inc. (JLL), a leader in professional real estate and investment services firm, operates nearly 300 corporate offices in 80 countries with a workforce exceeding 86,000.
Rapid changes to London's demographic, economic, and technological landscape created a new market for commercial real estate in the city. In response, JLL, along with London & Partners, realized the need for a modern site planning tool whose data-driven insights could attract international businesses to open, move, or expand operations within this emerging market.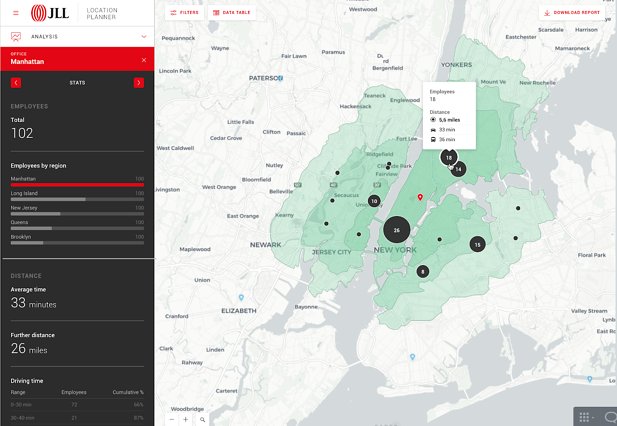 Using CARTO's platform, JLL built GROW.London, a Location Intelligence web application with insights on market competitiveness, housing price changes, and transportation accessibility based on 10 years of historical data. With its mix of charts, graphs, and interactive maps, GROW.London allowed JLL to accelerate site planning process for clients and increase investment opportunities across the city.