After a 7.1 magnitude earthquake struck Ciudad de México (CDMX) on September 19th, 2017, its government, a global leader in digital and open governance, realized they needed an immediate solution to allocate resources that could be used to rebuild the capital.
CARTO's flexible geospatial technology met those needs by helping to launch Plataforma CDMX, a web-based portal that allows Mexico city residents to submit damage claims, locate nearby properties whose damages indicate risk, and keep track of the status of technical assessments.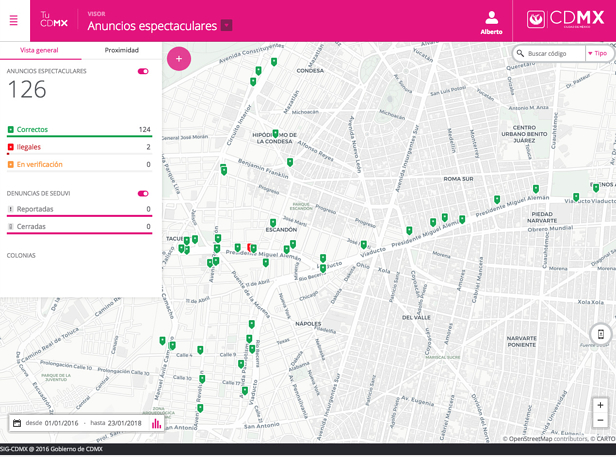 With CARTO, Plataforma CDMX was able to:
- Allocate relief aid for home repairs to 166,000 of the 169,000 homes damaged by the earthquake in its first year.

- Allocate more than $2.5bn to reconstruction projects in 2017.

- Identify and map damages over more than 10,000 buildings.