When a company expands and diversifies its offerings, it needs to make sure it is growing in the right places, and in the right way. Undertaking these types of services effectively requires a wealth of demographic and location information, as well as understand that data in actionable ways.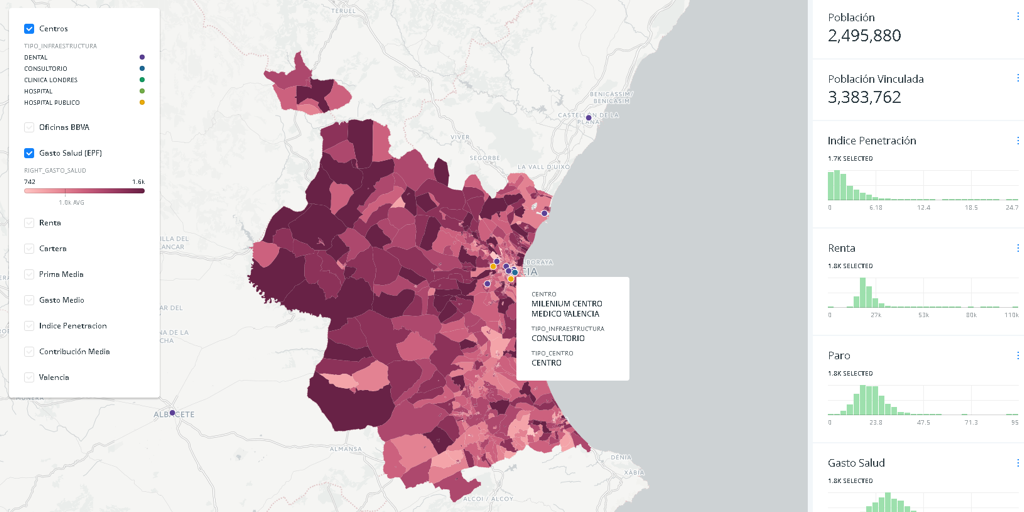 Discover how Sanitas used CARTO to:
- Applied Location Intelligence and Data Analytics to specific challenges,
- Successfully implemented leading-edge analytics and location intelligence,
- How technologies such as data visualization, dashboards, data discovery, and analytics to have a positive impact on the financial, clinical, and patient-care decisions.