Telefónica's Smart Cities and IoT team drives technological innovation providing cities and businesses with digital solutions that promote sustainable development.
In order to transform large amounts of real-time sensor data into actionable insights, Telefónica needed an integrated, FIWARE compliant platform capable of presenting this information to local residents as well as elected officials.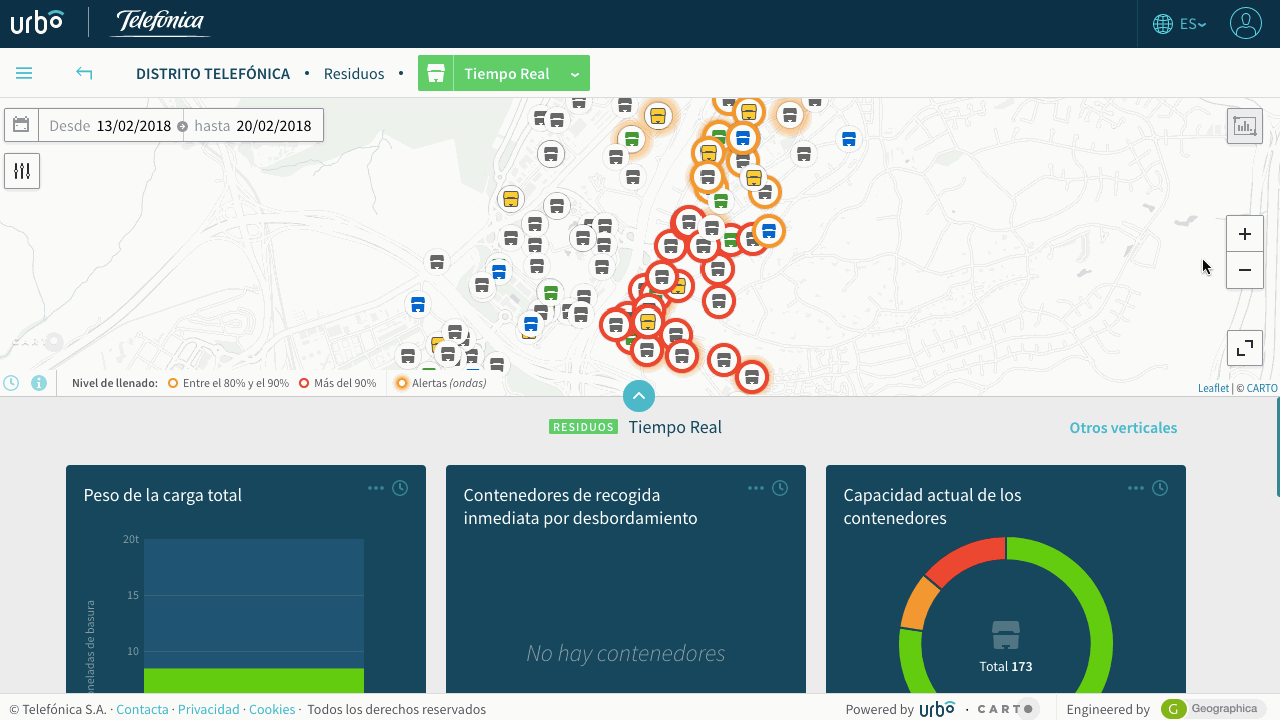 Using CARTO, Telefónica developed Urbo, a Smart Cities dashboard whose role-based access equipped various decision-makers with interactive data visualizations, real-time maps, and customized reports reduce operational costs across the city. These insights have helped administrators reduce operating costs for city services, cut energy consumption levels, and much more!