61% of proptech companies believe that investment in emerging technologies within the next few years will directly influence their profitability.
Tinsa Digital is a proptech company, specializing in the use of real estate, economic, financial, and socio-demographic data. Tinsa's subsidiary was incorporated into the proptech industry in 2018 with the aim of offering its clients powerful technological solutions that enable agile management of real estate portfolios.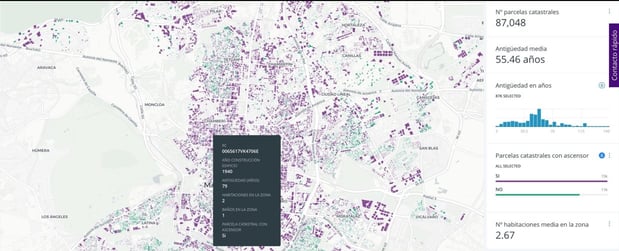 Tinsa Digital sought to develop an application with an architecture that would allow them to represent and interact with a large volume of information in an agile way.
Working with CARTO's tech stack allowed them to prototype solutions using CARTO Builder's intuitive UI, and to develop an ad-hoc product for consulting clients using different development libraries such as carto.js, carto.vl, and Airship.