Using advanced geospatial analytics is allowing Retail and Real Estate firms to quantify the true economic value of each of their stores, uncovering surprising insights across their channels. With more than 7,000 Retail stores going dark in the US alone and consumers migrating rapidly to ecommerce, it's becoming harder to justify keeping brick-and-mortar stores open.
In this webinar, Flo Broderick (VP Marketing), Javier Pérez Trufero (Head of Data) and Iñigo Medina (Director of Product) will discuss how Retailers and Real Estate companies can speed up their geospatial journey with third party data, touching on the following topics:
- The rapidly changing needs of Site Selection strategies in an omnichannel era

- How to democratize access to Location Intelligence in your organization

- Best practice in gathering and analyzing third-party geospatial data (including foot traffic and transaction data streams)

- A live demo of the latest release of CARTO Reveal
They will also hold a Q&A to wrap up our webinar, answering your burning questions about using location data to increase the value of your site footprint. So sign up now to avoid missing out!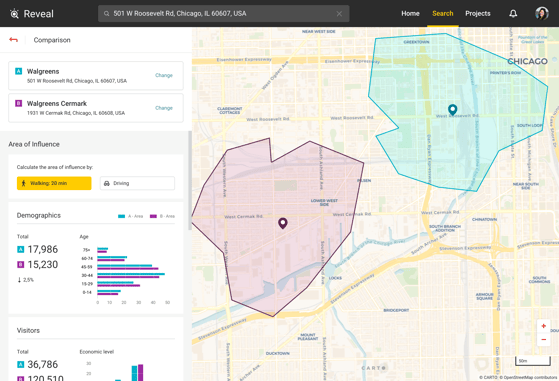 Can't make it? Register anyway and we'll email you a recording of the webinar to watch anytime.