CARTO brings advanced spatial analytics natively to BigQuery. Using our Analytics Toolbox, Analysts and Data Scientists can unlock more than 100 spatial functions in BigQuery to enhance data, run advanced spatial analysis and apply industry-specific models to drive business decisioning.
Join Margara Tejera (Product Manager at CARTO) and Miguel Álvarez García (Lead Data Scientist at CARTO) in this practical webinar, where they showcase some of the key functions of the Analytics Toolbox and how CARTO users can utilize spatial indexes, advanced analysis functions and map visualizations to analyze massive datasets, natively in the cloud.
What we cover in the session:
- Analytics Toolbox for BigQuery: An introduction to the key components of the toolbox.
- Spatial Indexes: What they are and how they can be used in geospatial analysis workflows.
- Retail expansion use case: Using toolbox functions to drive retail-specific site selection decisions.
- An overview of tilesets: How to use CARTO to generate tilesets and visualize large datasets hosted in BigQuery.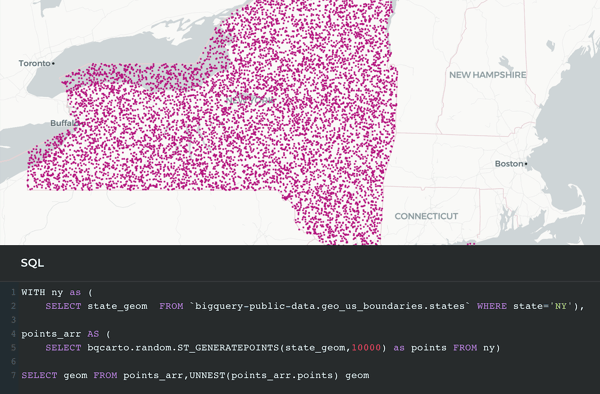 A PDF of the slides of the presentation is also available to download here.