In 2020, Out-of-Home (OOH) advertising faced a challenging year as consumers across the world were confined at home due to the pandemic. In contrast, 2022 is slated to see double digit growth in outdoor ad spend as consumers are eager to get back on the street and shop. In fact, 70% of urban consumers reported that they've noticed more OOH advertisements now than prior to the pandemic, and in the third quarter of 2021, OOH advertising saw a 38% increase in revenue.

While foot traffic levels are increasing, the way in which audiences live and move through the world has changed as it's become more and more apparent that a hybrid work environment is here to stay. This has left OOH professionals wondering where, how, and when they can reach the right audience to deliver the best return on investment for their clients.

In this webinar, we explore how spatial data and Location Intelligence can help OOH companies gain more accurate consumer insights for better campaign targeting, to streamline their planning process, sell inventory more effectively, and stay ahead of the competition.

Join Matt Forrest (VP of Solutions Engineering at CARTO) and Mary Layden (Senior Marketing Manager at CARTO) as they discuss how major OOH companies are adjusting their planning and buying strategies to increase the effectiveness of their campaigns and generate more profitability for their clients.
What we cover in the session:
- The key challenges faced by OOH professionals as consumer behavior continues to rapidly change and evolve.


- How new types of spatial data such as footfall, audience demographics, vehicular traffic, POI and behavioral data can be used for better audience analysis, campaign planning and impact analysis.
- Real life examples of OOH companies using Location Intelligence to optimize their inventories, win more RFPs, create more strategic ad campaigns and increase ROI.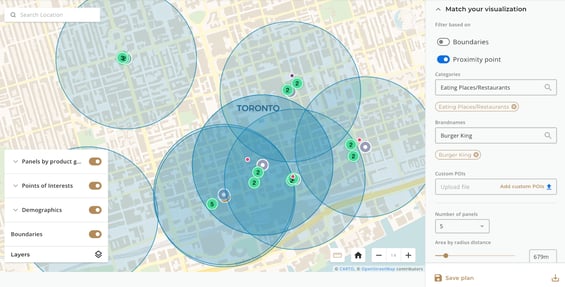 A PDF of the slides of the presentation is also available to download

here.