Retail analytics tell us that US retail trade fell 0.3% from a month earlier in September 2019, after a 0.6 % gain in August. Every single retailer out there is trying to understand why such fluctuations take place, and how location-related factors affect their revenues so directly.
In this webinar, Matt Forrest (Director of Spatial Data Science) and Steve Isaac (Content Marketing Manager) walk through how spatial Data Science workflows can be used to understand this for a series of big-box locations around the US.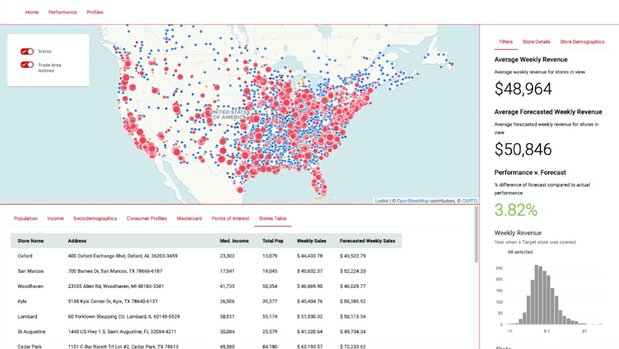 They walk through a unique case study where we look at:
- How to identify under and over-performing stores and top grossing stores

- How to measure store performance as a forecast vs actual

- Which kind of people shop at certain stores using data streams such as Mastercard transaction insights

-

What

spatial factors lead to highly performant stores

- Forecast creation for current stores
A pdf of the slides of the presentation is also available to download here.