Since March 2020, the proportion of UK shopping conducted online has risen from 23% to 35%, further redefining British retail as we know it. As we look forward to predict what the future of the UK high street looks like, using different types of location data will be critical for local governments, retailers and real estate firms to navigate rapidly changing consumer preferences and monitor progress.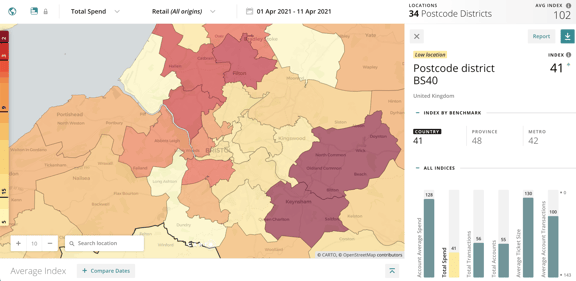 In this panel webinar, experts in location data from CARTO, Geolytix, Local Data Company and SafeGraph come together to discuss this trend - exploring data relating to the return to the office and occupancy rates, and how that will affect high street retail as we know it.

Panel participants include:



- Florence Broderick, VP Marketing at CARTO (a leading Location Intelligence platform used by more than 120 retailers across the globe).
- Blair Freebairn, CEO at Geolytix (the UK's leading location planning firm).
- Ronald Nyakairu, Senior Manager Insights and Analytics at Local Data Company (the UK's most accurate retail location data company).
- Daniel Angel, Head of UK at SafeGraph (the source of truth for physical places data).
A PDF of the slides of the presentation is also available to

download here

.