No Retailer had modeled for the Black Swan that is COVID-19 & the huge impact that social distancing would have on different pockets of the industry. Overall, retail spend is down 86%, and given the uncertainty around how government legislation will evolve in response to the pandemic across different states it's difficult to know what Q3 & 4 might look like for retailers.

In this webinar, we are joined by our partners and the creators of the US Social Distancing Dashboard, Unacast. Mathias Schläffer, one of their Data Scientists, explores how human mobility data has been used to show how social distancing behavior varies by state. We also discuss how this data can be used by Retailers to drive their recovery planning over the next few months - relying on new location data to prioritize their omnichannel & brick & mortar strategies.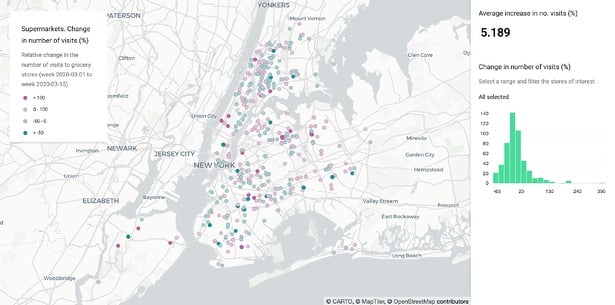 A pdf of the slides of the presentation is also available to download here.