90% of smartphone users now keep their mobile phone within 1 metre reach 24 hours a day, 365 days a year. Our connected devices and their footprint of mobile events on telecommunications networks have now become a proxy for citizen and consumer behaviour, allowing organizations to gain unique business insights from anonymized and aggregated data.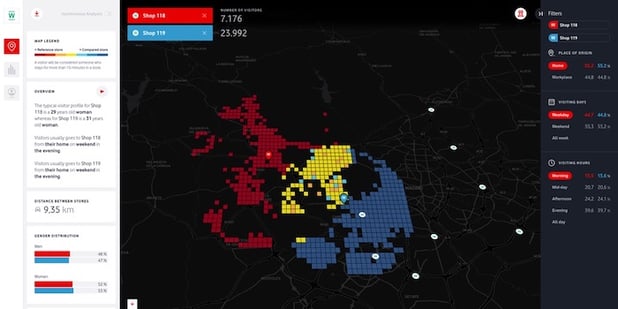 In this webinar, Javier Montes Jovellar (Partner Sales Manager at Vodafone) and Javier Pérez Trufero (Customer Success Manager at CARTO) talk about how mobile data can be converted into geospatial insights for decision-makers in sectors such as Retail, Mobility, Tourism and Outdoor Media.
They focus on:
- The differentiators of mobile event data against other location data sources available in the market.
- How to democratize access to telco data for business users, not just Data Scientists and GIS experts.
- Extracting actionable insights from Vodafone Analytics for your organization.